I've actually reached a point where I have to stop and think about how many months old Ben! I've been rounding up and telling strangers he will be 2 in September, because it makes more sense to them. Here's whats up with our loving boy this month!
|Sleeping|
Bedtime is still a consistent 8 o'clock, but he usually doesn't fall asleep until 8:30. His usual wake-up time is 7:30 a.m., with a nap from 12:30 to 2:30 or 3 every day. Again, I'm so grateful for all the sacrifices and effort we put into making sure our boy would be a good sleeper. I love putting him down for his nap and him saying "Night night!" when I leave the room. There are never any tears, no fussing or whining. He is a well-rested and happy little boy.
|Eating|
Right now Benny Bear is all about hard boiled eggs and grapes. Grapes to the point of annoyance. "Gaape! Gaaape! Pease! Gaaape!" Good grief child, here are some grapes. He continues to eat really well, three meals and one snack a day. Ben still doesn't care for any kind of potato, but that's really the only thing he flat out refuses to eat. He likes to step on and off our scale, and I noticed it said 30.8 pounds the other morning. Big, growing boy!
|Learning|
It's so incredible how much information kids this age are absorbing! We have been working on Ben's colors a lot this month. My husband thinks he's color blind because he always gets blue and red correctly, but the other colors are hit or miss. Anyone else have a similar story? I just think it's an advanced skill for his age and he'll get them all eventually. His word bank continues to grow DAILY, which is fascinating to me. He has also started to refer to things possessively, such as "me milk". He is learning how to be helpful with 'chores' in our new house and loves to sweep the floor, pick up his toys, carry laundry around, and feed the dog. We are also working pretty consistently with FTO (first time obedience) in terms of discipline. It's a Babywise Principle (yes, yes, we loosely followed BW in terms of a routine...no, no, we didn't let our son scream and cry alone in his room for hours on end...yes, yes, we always feed him when he's hungry) Anyway, first time obedience just means your child does what you ask/tell them the very first time, not the second or the third. It's an expectation I also held all of my students to in the classroom, too.
|Playing|
Oh our sweet boy. He has such a shy and introverted nature. I was an incredibly shy child, and so was my husband, so it makes sense that Ben has inherited that in his genes. That, combined with the fact that we aren't big social people, Ben still isn't super comfortable with large groups or strangers. We try and not coddle him, but we also don't force him to interact with strangers when he's scared and traumatize him. My only fear is that he will be crippled by the same shyness I had as a child. So we are working on it, little by little. I've found that Ben really enjoys 'playing' with children who have a similar personality as him.
Ben loves to play independently! He will spend a lot of time driving his Hot Wheels cars around the house, drawing with chalk, pushing his outdoor car in the driveway, looking at books, or doing a puzzle on his own. He also adores his daddy SO much and can barely contain himself when daddy is home. He just wants his daddy to chase, chase, chase him all around the house and tackle and tickle him.
|Loving|
Ben gives the sweetest kisses, says "uv u", says mama all the time, and loves to be held and cuddled. Ben and I were sitting on the porch steps together the other morning, drinking water and watching our dog run around outside, when he looked up at me, said "mama, iss" and gave me the biggest smooch and hug. He's such a love bug. Blue Guy, or as he is affectionately known these days "bebe", is still the love of Ben's life. I think we might have him in our family photos this year... ;-) I just pray his head doesn't fall off before Ben goes to college. My mom has sewed it back on three times, and we wash the stink out of him every other day (Ben chews on his arms and face). I really need to try and get video of Ben asking for his "bebe" and the look of sheer happiness and delight he gets when he sees him.
Also, I was cutting his hair myself, but my husband decided I did a bad job (probably true). I don't want to pay someone to do it...anyone have any good advice/youtube tutorials they recommend?
What are your kids up to this month?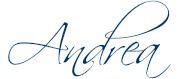 Click
HERE
for a little flashback to Ben 10 months ago!