Aloha, my friends! You've probably read my woes about the stomach virus that hit our group, and I'm sad to say that after the bug moved on from me it didn't spare my husband either. He's the fourth to go down with the pukes. The good news is that the babies and grandma haven't gotten sick, and we are all so enjoying our time together with the most gorgeous view and fabulous company. If you follow me on
instagram,
these photos are repeats, but here's a little taste of what's to come.
Now, without any further babbling from me...Link up and browse around...meet new mamas and make connections!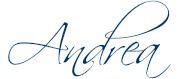 Our Guest Co-Host this week is one of my favorite gals!
Whitney blogs at
Life Alaskan Style
and is a wife, mother, who loves Jesus. . Her family resides in Alaska- I get lost in the photos she shares of their life in that beautiful state.
Carrie writes a life style blog. Her most recent post is a fall home tour- super fun! Another recent post is a collection of photos on how to wear a blazer. I don't know about you but blazers sort of intimidate me... Maybe that is just me... It's probably just me.
Please, if you are new to the hop or have been here but haven't left a comment, please let us know on our own respected blogs that you are a new follower so we can be sure to follow you back!
Also, If you are interested in co-hosting FOR FREE shoot Hannah an email at hannahsjoyfullife (at) gmail.com to get on the list, growing your followers couldnt be easier!