Thank you all for your amazing advice about
flying with our pre-toddler
! We are taking off {literally}
in the morning for a much anticipated trip to Hawaii. I know that vacation with a baby will be different than our adventures from the past. I'm looking forward to a lot of pool time with my sweet fam, small moments of bliss on the beach, and oh so many good photo ops! ;) I'll still be writing and blogging (because I like to), so we'll chat soon!
It's a good thing my Dad taught me how to use tools and I'm good at putting things together, because I spent nearly two hours putting this silly plastic car together for my boy. He loves it and we've been spending a lot of time cruisin' around our 'hood.
And now, link up your blog and other social media and connect with other moms! I've said it before, but this is an excellent way to meet new friends. If only new friends didn't live so far away on Prince Edward Island in Canada, Alabama, or Alaska! Really though, I almost feel like I know some of my online friends more intimately due to the way we share our hearts and thoughts through writing and photographs. I know if there is ever a time where we physically meet, it will feel as if we have been the best and oldest of friends.
Ugh, why am I always so sappy!? :)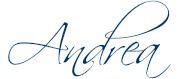 Amy blogs about her life as wife to Luke and stay at home mom to their super cute little blondie Cash. I love Amy's "
Falling into Autumn Bucket List
" Super cute!! And I'm pretty sure she has knocked quite a few off the list already! Be sure to follow this girl in any of the ways she has linked up!
Our Featured Mama
Ileana from
Simply Inspired Me
is our Featured Mama today! Ileana is a new mama to a sweet little man and blogs about life at home and anything else that inspires her. Check out this sweet post on
What Being a Mom Looks like
.
Our Featured Mama's are randomly picked from mamas linking up the previous week on the hop! Check back next week to see if its you!
If you are interested in co-hosting FOR FREE shoot Hannah an email at hannahsjoyfullife (at) gmail.com to get on the list, growing your followers couldnt be easier!
On to the hop!!
We have a brand spankin new button, grab it and put it where you like, we would also love it you could replace our old button with this one! thanks friends!